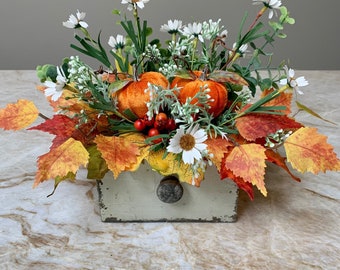 MOUNT JACKSON THANKSGIVING SERVICE
The traditional Mount Jackson Thanksgiving service is taking place at 7 p.m., Sunday, Nov. 20 at the Union Church in Mount Jackson. The worship service is happening for the first time since 2019, so is a special one. Please join in giving thanks for all our blessings.
DAR FAMILY BIBLE PROJECT
Let the Narrow Passage Chapter, Daughters of the American Revolution, help preserve the historical value of your family Bible while you wait. Members will photograph, transcribe and compile your important family information. A transcribed copy will be provided to you for your records. Bring in your Bible(s) and up to four (4) pictures of the family members listed, if possible.
Date: Saturday, November 19,  11 a.m. to 4 p.m. Location: Historic Courthouse Museum/Visitor Center, 103 North Main Street, Woodstock. 
Questions? Email Narrow Passage Chapter: GRC@narrowpassagedar.org or call 540-477-9500.
2022 CHRISTMAS FLOWER DEDICATIONS
If you would like to dedicate Christmas flowers to a friend
or loved one,
please complete this form
. The form needs to be completed and money given to your church's treasurer by Sunday, Dec. 18. The flowers will decorate the sanctuaries on Christmas Eve at St. Andrew's and Emmanuel. If you have any questions, please speak with Mother Kathy or Melissa.
COOKIE & VOLUNTEER SIGNUP FOR LIGHT UP WOODSTOCK: COOKIES AND VOLUNTEERS NEEDED

As of this week, we only have commitments for 40 dozen cookies for the 2022 Light Up Woodstock event. Typically, we hand out at least 100 dozen so need many more yet. Cookies need to be dropped off at Emmanuel by 4 p.m. Friday, Dec. 2. 
We also need volunteers to help set up, hand out cookies/drinks and clean up. We need folks to come at 4 p.m. to start set up. We anticipate that break down will be done by 8 p.m. We'll have two shifts, 4 to 6 p.m. and 6 to 8 p.m. You're welcome to volunteer for one shift or both.
If you're able to bake or giving store-bought cookies (we ask that they be individually wrapped with one or two cookies per bag), or to volunteer to help, please fill out this form or email Melissa (beckfordparishoffice@gmail.com) to let her know how many dozen you'll be bringing and/or which shift(s) you can volunteer for. 
EMMANUEL: PLEASE SUBMIT YOUR PLEDGE FORMS
Your vestry will be working on the 2023 budget starting at their November meeting, so we really need to get your pledge forms in so we know how much income we can count on. Thank you for returning yours. If you didn't receive your stewardship letter and card, please let the church office know. If you have questions, email Elizabeth Cottrell, Stewardship Chair: elizabethc@heartspoken.com. If necessary, an emailed pledge sent to Elizabeth will be counted and appreciated. 
BISHOP'S CONSECRATION INFO
If you would like to attend the consecration, it is open to the public. Registration, which you can do is required. A bus with folks from our area is leaving from Emmanuel Harrisonburg at 7:45 a.m. December 3 to go to Richmond. If you are interested, please RSVP to Mother Kathy. There is a cost involved.
SHARING OUR FAMILY NATIVITY SETS

This advent season, we're asking folks to bring in a special nativity set that they'd like to share with others in our church family. At Emmanuel, they'll also be set up in the fellowship hall during Light Up Woodstock for our neighbors to come in and see. Please drop off your set at any Sunday service between now and the last Sunday of the month, when Advent begins. Should you have questions, Mother Kathy would be glad to help.
HAPPY 50th WEDDING ANNIVERSARY TO THE COTTRELLS
October 28 Elizabeth and John Cottrell were blessed to celebrate their 50th wedding anniversary. Here are photos from their wedding day and anniversary celebration this year. May they have many more healthy, happy years together!

THURSDAY BIBLE STUDY
Join in fellowship with our Episcopal neighbors here in the Southern Shenandoah Region for a Bible study focusing on the upcoming Sunday's Gospel reading. The Bible study is held  Thursdays at 7 p.m. on Zoom. Everyone is welcome!
EMMANUEL'S TABLE FOOD PANTRY: NEW HOURS
Emmanuel's Table is open every second and fourth Tuesday from 10 a.m. to 12 p.m. The next date is November 22. We always welcome folks to help unload deliveries and pack and distribute food. A huge thanks to all those who have stepped in to help coordinate the food pantry to make sure we can keep feeding our neighbors who experience food insecurity. 
PRAYER LIST
One of the greatest gifts we have to offer each other as a parish family is our prayers for ourselves, our families and our loved ones. You're invited to sit with your parish directory and each day, lift up a section or page of names a day. Let's continuously hold each other in prayer. Let us pray: God of grace and comfort, enfold our parish-members, family and friends with your mercy. Strengthen each one with a shield of faith and enable them to accept what is to come, heal them and bear their pain, keep them in peace, and fix their hearts on you through Jesus Christ our Savior. Amen.
Our prayer list can be found on our website. If you have folks you'd like added to the prayer list, please email their names to email Melissa.
CELEBRATING NOVEMBER BIRTHDAYS

11/1     Mother Kathy
11/5     Sally Clark
11/6     Linda Clark
11/22   Emily Scott
11/23   Chuck Everett
11/23   John Gatchell
11/27   Rebecca Doroshenk
In future editions of the Beckford Connection we'd like to celebrate anniversaries as well. Please email Melissaand let us know if you have an upcoming anniversary.
WORSHIP OPPORTUNITIES
WEEKDAY SERVICES 
NIGHTLY COMPLINE
Sunday through Thursday, 8 p.m. Compline on Facebook Live e and Zoom
WEDNESDAY HEALING EUCHARIST
12 p.m. at Emmanuel
SUNDAY SERVICES
8 a.m. Emmanuel 
9:15 a.m. St. Andrew's and Facebook Live 
11:15 a.m. Emmanuel and Facebook Live 
The full bulletin is available here on our website.
All weekly and Sunday services are available to view on Facebook and our website after the services, when available.